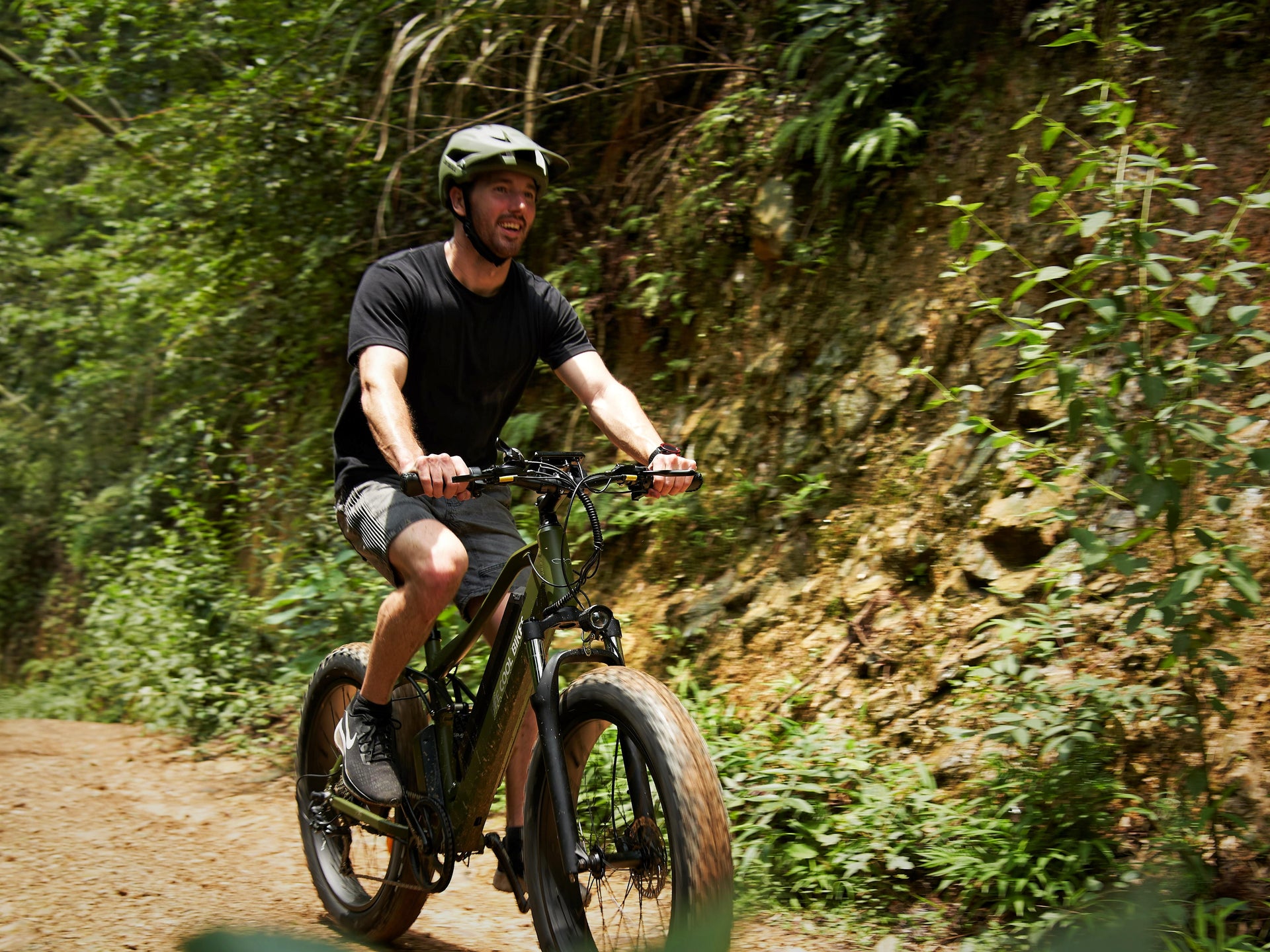 Summer is fading fast. All the wonderful things about summer are losing like the wonderful weather, light breeze touching your skin and in your hair, and the sun spraying light which brings extraordinary feeling when you ride your
e-bike
through the nearly-empty streets and roads in your city or some places in the countryside or among the mountain. It is commonly believed that people feel happier in the summer, and e-bike riding can bring that happiness easily. Therefore, just go with your lovely e-bike for your last summer trip with your best friends and enjoy the day.
Summer provides us with ideal weather, so why not just take it instead of wasting it. As talked above, riding an e-bike is much more enjoyable when the weather is warmer and nicer. You can pick any time you like to start the riding early in the morning, when the temperatures are cooler, or at the sunset, when the sky emerges with extraordinary colors. Summer riding itself does boost the adrenaline, offers a unique kind of relaxation, which will contribute to your overall mood. Even if it comes to commuting to and off work, this journey can be much more versatile and unique than the boring car or bus ride. Additionally, you will get to enjoy the time outside and not be stuck inside. The early and the late summer days are perfect for all-day riding activities when you will get the most of your bike.
Riding an e-bike brings lots of different benefits to our bodies. Riding with your e-bike gives much more benefits to the health of your body and mind than you can imagine. E-bikes with pedal-assisted mode are a great helper in your riding. The flat terrain and the paths are best for pedaling, which saves energy and exercises your muscle. Meanwhile, when you get to some rugged terrain, you can save your energy by simply pressing a button to switch to pure electric mode. What's more, riding can enhance the blood circulation in our bodies. Therefore, our minds will react better. It will also affect our memory and mental state, reduce stress, and make us feel more relaxed and refreshed. In a word, riding e-bikes in the summer is unquestionably a good option. So, don't doubt that the e-bike is a very suitable tool for summer traveling and it is friendly to the environment too.
Our fans of
BeeCool Bikes
are holding a big riding meeting at Griffith Park, Los Angeles where the famous observatory is. As revealed, there are lots of abandoned roads to ride on that are closed to cars. If you are interested in that, just keep an eye on our FB fans' group, take your beloved e-bikes and join in the big group to seize the last ecstasy of summer.