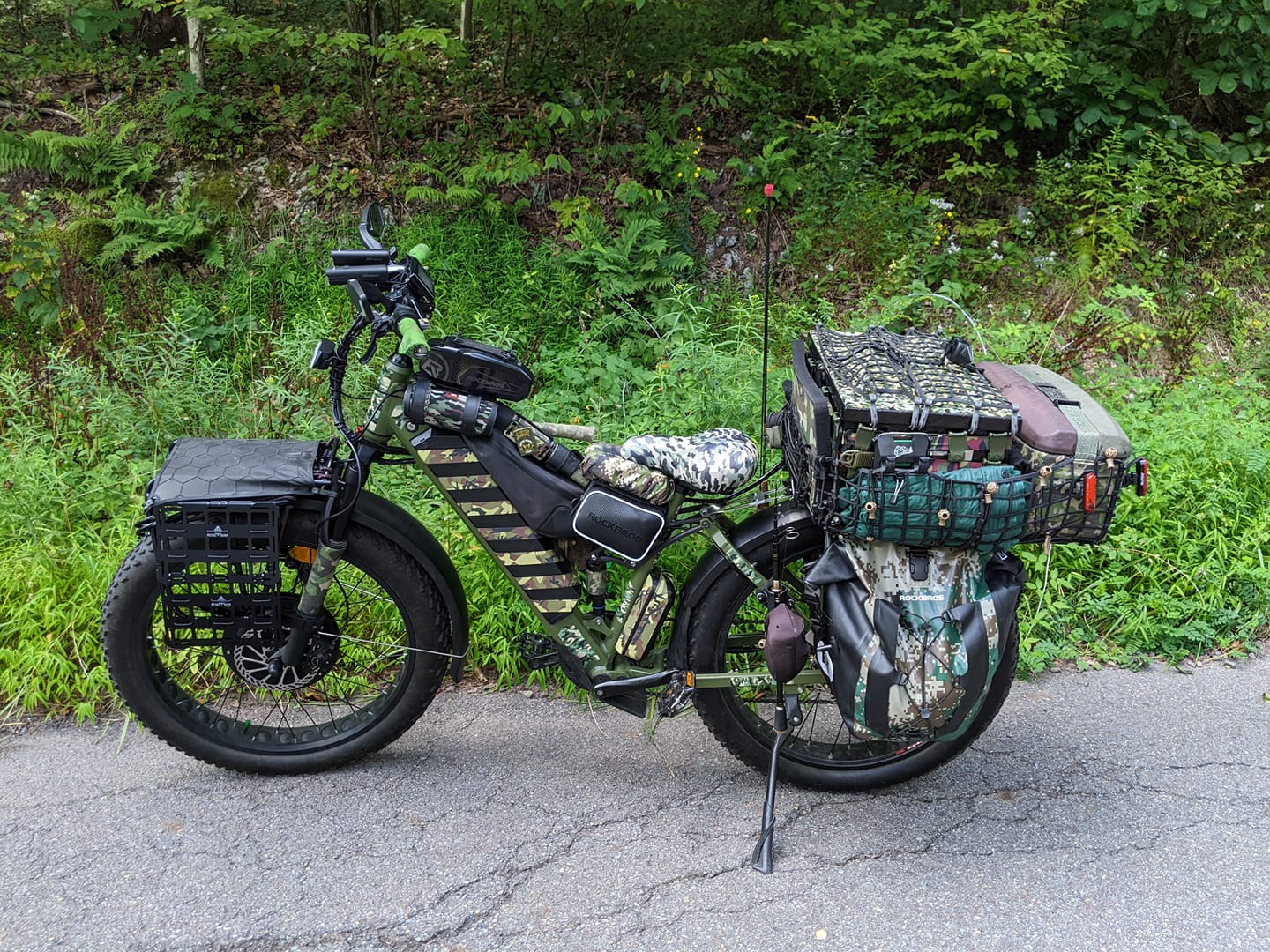 E-bike bags are bags that attach to different parts of your e-bike to carry your belongings while riding. There are many types of bike bags available on the market, depending on your needs and preferences.
Rack Bag Sold By BeeCool Bikes
Some of the common types of bike bags are:
Panniers: These are large bags that attach to racks on either side of your rear wheel or front wheel.

 

They are best for carrying everyday essentials, extra clothes, and camping gear on bike commutes, urban rides, and long-distance tours.
Baskets: These are open containers that attach to your handlebar or rack.

 

They are best for carrying a range of items, including grocery bags, on fair-weather rides.
Saddle Packs: These are small bags that attach under your seat.

 

They are best for carrying small items like a multi-tool, spare tubes, tire levers, patch kits, or energy bars.
What kind of e-bike bag do you need? If you have no idea, then check the e-bike bags from BeeCool Bikes.