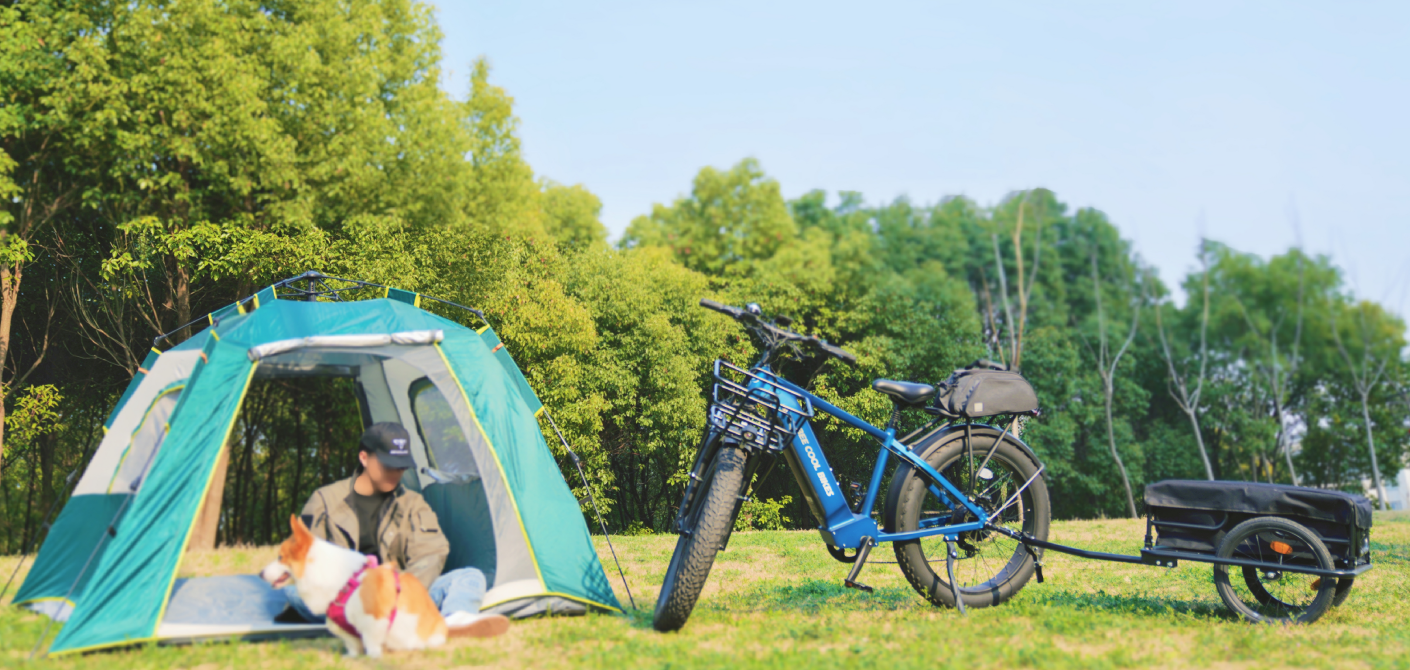 If you're planning to go camping this spring, you might be wondering if you need an ebike to spice up your adventure. The answer is: yes, you do! Here are some reasons why an ebike is the perfect companion for your spring camp.

1. You can explore more places with less effort. An ebike lets you pedal as much or as little as you want, depending on the terrain and your mood. You can cover more ground and see more sights without getting too tired or sweaty. Plus, you can enjoy the fresh air and the scenery along the way.



2. You can save money and the environment. An ebike is cheaper than a car or a motorcycle, and it doesn't use any gas or emit any pollution. You can save money on fuel and parking fees, and reduce your carbon footprint at the same time. You can also avoid traffic jams and road closures, and find more secluded spots to camp.

3. You can have more fun and excitement. An ebike is not just a means of transportation, it's also a source of entertainment. You can challenge yourself to ride faster, farther, or steeper, or try different modes and settings on your ebike. You can also join other ebike enthusiasts and make new friends along the way.


4. You can stay fit and healthy. An ebike is a great way to exercise and improve your physical and mental health. You can burn calories, strengthen your muscles, improve your cardiovascular system, and boost your immune system with an ebike. You can also relieve stress, enhance your mood, and increase your creativity with an ebike.

As you can see, an ebike is more than just a bike with a battery. It's a versatile, eco-friendly, fun-filled, and health-boosting machine that can make your spring camp more enjoyable and memorable. So what are you waiting for? Get yourself an ebike today and start planning your spring camp! BeeCool now offers free cargo trailer to improve your riding experience and great discounts are also available!