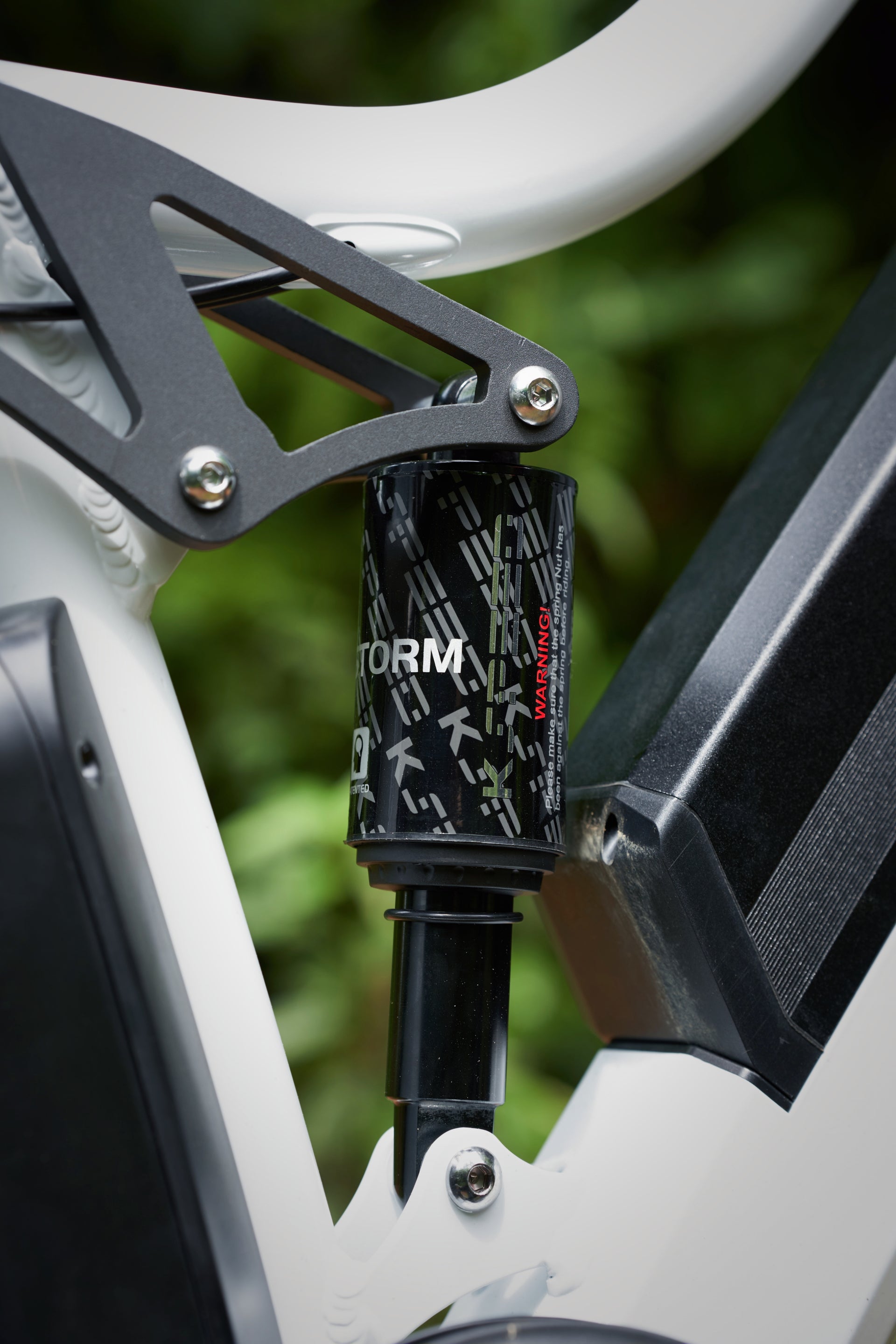 A question that may come up if you're looking to get into off-road mountain biking is: should I go with full suspension front and rear, or just on the front forks with a hardtail? Your decision will have an effect on your comfort and control of the bike as you ride.
Well, the immediate answers should be about your budget and the type of terrain you plan on riding. A quick suggestion is to go with the full front and rear suspension if you want to be a complex terrain rider. If your budget won't allow it, go with a hardtail on less complex terrain.
Why full suspension?
A good quality mountain bike with full suspension for beginners will run around the $1600 mark and up. Check your wallet and continue reading.
If your goal is to master riding on complex terrain consisting of rocks, roots, drops and other obstacles, go with full suspension. Your ride will be smoother with better handling which equals a fun challenging experience. This also means you'll be able to move along at greater speeds than if you were on a hardtail.
Why hardtail?
Budget. Dust flies from your wallet, but there are benefits to going with a hardtail, such as in regard to quality. A bike with no rear suspension below $1400 will have other upgrades in place of the rear suspension such as higher quality brakes or gear systems, shop around and compare.
Your preferred terrain. If you prefer to ride on less complex terrain such as bike trails with fewer rocks and roots or drops, the front fork suspension should be able to handle the amount of damping you'll need for an enjoyable ride.
Less parts means less stuff that can break. That means other than your regular bike maintenance routine, you won't have to worry about rear suspension needs or concerns.., and with a simpler design, the bike might actually be lighter which is good for when it's time to climb.