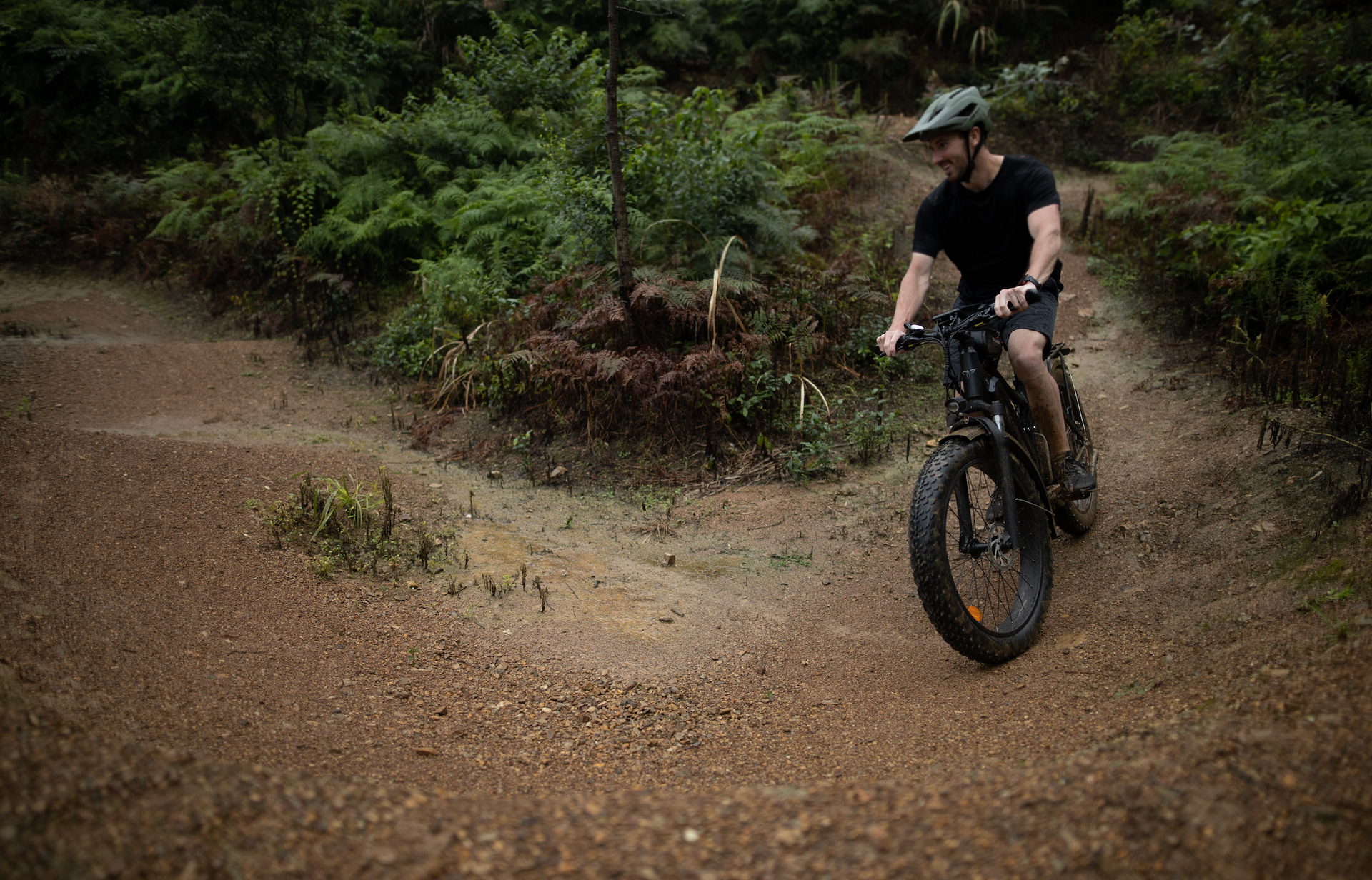 When we are ready to buy a bike, we often ask ourselves what are the most important features we need it to have. Most people would probably say that they want their bike to be comfortable enough, and part of them would probably say that the price that fits.
To be honest, the current market for electric bicycles at the same price cannot provide products that make much of a leap from quality. However, there are always those who keep making attempts to enhance the cyclist experience as much as possible.
Days ago, We invited some of our cycling-loving friends to participate in our test of the flagship model in the mountains, Beecool Adventure& Beecool Explorer. The full suspension that the e-bike is equipped with fights against the rough terrain in mountains, reducing shock and discomfort to an unprecedented low. The powerful 750w motor with just the right controller makes every uphill section of the ride extraordinarily easy. When riding to the top and ready to descend, the reliable hydraulic brakes will again give you the safest security --we have heard more than once of accidental injuries on downhill sections due to mechanical brake lock-up. After playing in the wilderness, when you and your friends are ready to hit the road home, what is the most fearful thing? For electric bikes, I think the scariest thing is the lack of electricity. This extreme situation, however, almost never happens to Beecool bikes, when used under the guidance of the user manual.
Watch the full video here:
https://www.youtube.com/watch?v=0A6cWb7g1dk
At this point, you must be thinking that such a fully-equipped electric bike will surely empty your wallet. What I must tell you is that this bike is only $1699, and luckily, we are offering an additional $100 discount to our first customers who have supported us during the development and improvement process, so the current price is only $1599!
We can never deny that it is necessary to test ride an e-bike before buying one that suits your needs. But as a startup company, we had to make a maximum compromise between quality and price. Although we currently do not have enough test rides for everyone, we are still trying to gather more feedback for the public.
Have a look at their thoughts on Beecool bikes:
Morgan:
https://www.youtube.com/watch?v=S83oBPEr72c
Ana:
https://www.youtube.com/watch?v=FlJJp37hjTI
In the future, we hope to receive more feedback and suggestions from people, and we always want to make Beecool bikes better for all cycling enthusiasts.