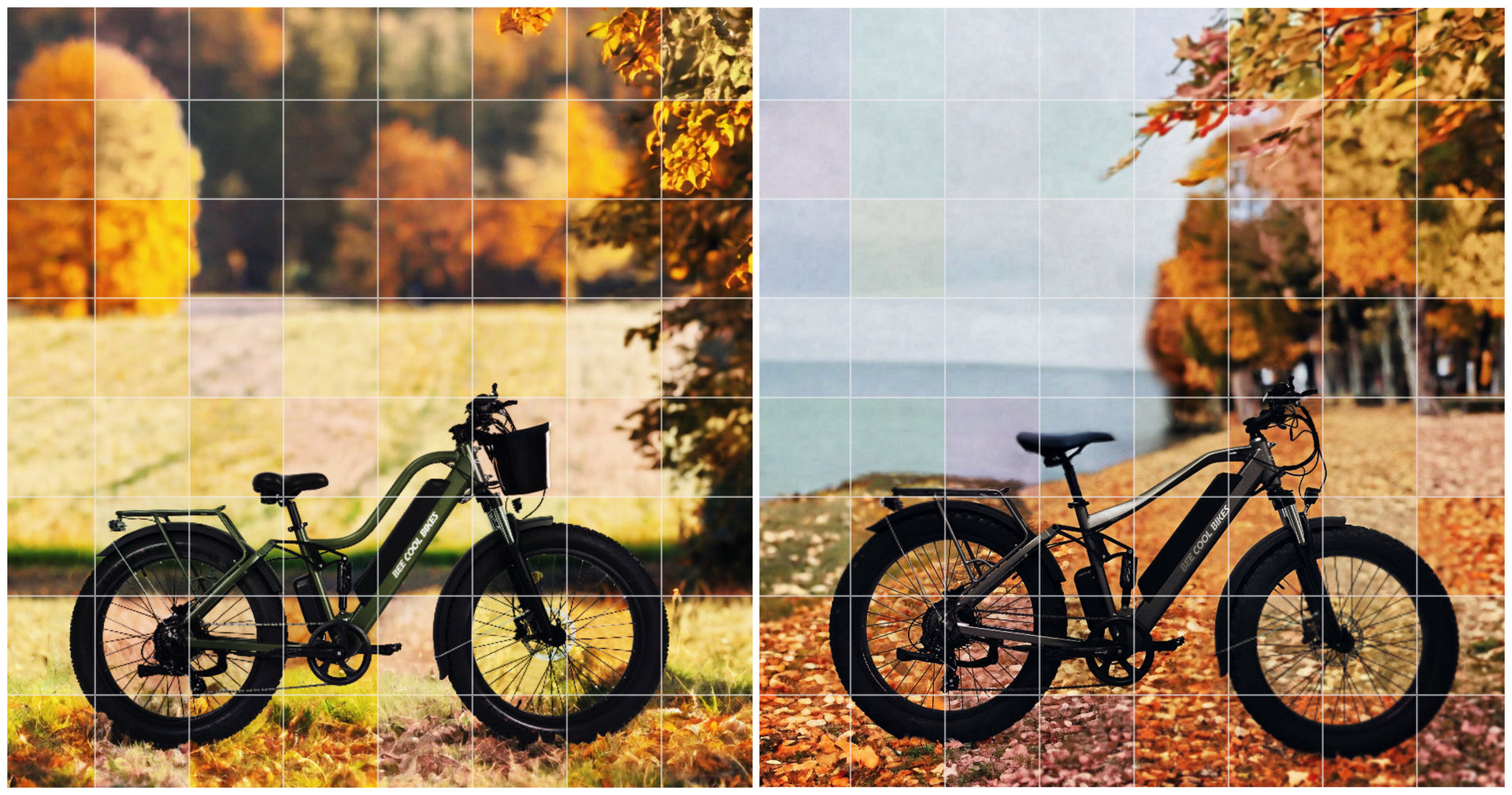 In the world of innovative cycling experiences, BeeCool Bikes has set the stage ablaze with the recent launch of two captivating new electric bike models - the gunmetal gray Bee Adventurer and the military green Bee Explorer. As the Black Friday extravaganza sweeps through, both these cutting-edge e-bikes are now adorned with substantial discounts and exciting complimentary gifts. With the BeeCool Black Friday countdown in full swing, there's no better time than now to secure your order and delve into the exhilarating world of these two new color variants.

Embracing Adventure: The Bee Adventurer in Gunmetal Gray

The Bee Adventurer stands tall in a resplendent gunmetal gray, exuding an air of confidence and adventure. Crafted for the bold spirits seeking thrilling escapades, this e-bike is a testament to style, performance, and pure adrenaline.



Design Highlights

Sleek Sophistication: The gunmetal gray hue of the Bee Adventurer exudes sophistication, coupled with sleek contours and a modern aesthetic that turns heads effortlessly.
Power-Packed Performance: Engineered with a high-performance motor and enduring battery life, the Bee Adventurer ensures a seamless and powerful ride, be it daily commuting or exploring rugged terrains.
Comfort Redefined: Ergonomically designed and equipped with flexible features like a unique full suspension system, this e-bike promises a comfortable ride even on the most extended journeys.

Black Friday Delights

Irresistible Discounts: Black Friday brings forth irresistible discounts on the Bee Adventurer, offering enthusiasts a chance to experience its exhilarating features at an incredible price point.
Exclusive Gifts: As a token of appreciation, purchasers of the Bee Adventurer during this promotional period will receive exclusive gifts tailored for the adventurous soul.

Embodying Exploration: The Bee Explorer in Military Green

In the wild embrace of military green, the Bee Explorer embodies the spirit of exploration and beckons riders to traverse uncharted territories. Crafted for the adventurous souls craving discovery, this e-bike is a blend of ruggedness and refined design.



Key Features

Adventure-Ready Build: The military green Bee Explorer boasts a rugged yet refined appearance, tailored for off-road expeditions and traversing nature's trails with confidence.
Durable Performance: With robust construction and dependable components, this e-bike ensures durability and resilience, meeting the demands of the most adventurous riders.
Versatile Terrain Mastery: Whether conquering rough terrains or navigating urban landscapes, the Bee Explorer delivers exceptional performance and adaptability.

Black Friday Extravaganza

Generous Discounts: The Black Friday sale brings generous discounts on the Bee Explorer, providing enthusiasts an opportunity to embark on their next adventure at an unbeatable value.
Tailored Gifts: Customers acquiring the Bee Explorer during this promotional window will receive complimentary gifts crafted to enhance their exploration endeavors.

Embrace the Ride with BeeCool Bikes

The introduction of the gunmetal gray Bee Adventurer and the military green Bee Explorer showcases BeeCool Bikes' commitment to innovation and adventure. These new color variants not only elevate aesthetics but also promise exceptional performance for riders seeking thrill and exploration.

With Black Friday offering substantial discounts and exclusive gifts, now is the ideal time to secure your Bee Adventurer or Bee Explorer. Whether you crave bold adventures or seek to explore the uncharted, BeeCool Bikes has engineered these e-bikes to accompany you on exhilarating journeys filled with excitement and discovery. Seize this opportunity to elevate your riding experience with BeeCool Bikes' latest offerings!