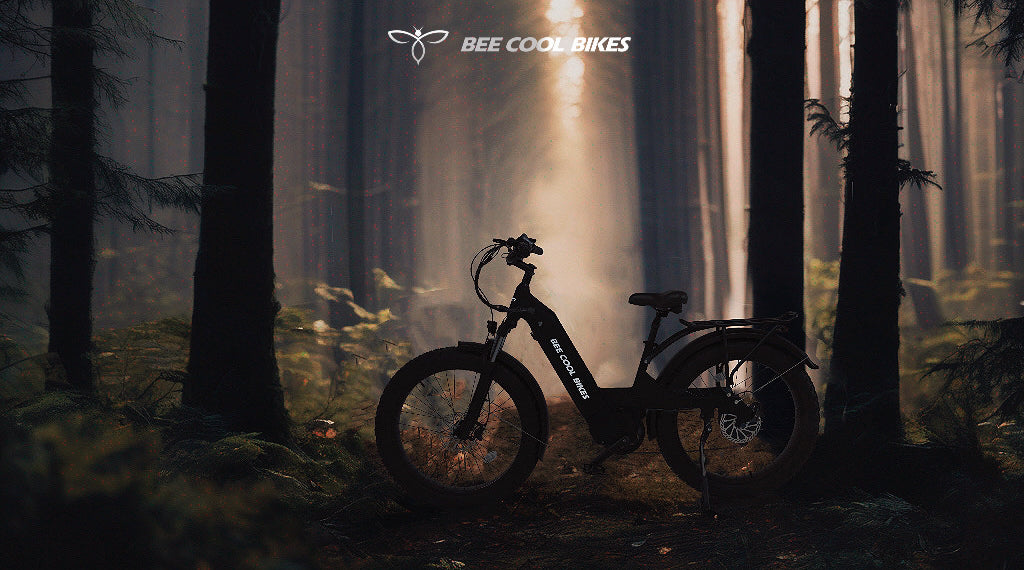 As the vibrant colors of autumn paint the landscape, Aris, a proud owner of the Bee Pathfinder step-thru model from BeeCool Bikes, embarks on a breathtaking fall riding trail. He bought his Bee Pathfinder step-thru model this year, when BeeCool offers a special Black Friday offer. On this particular day, Aris discovers a hidden gem, where the trail is blissfully empty, allowing him to immerse himself in the serene beauty of the season. Join us as we delve into Aris's exhilarating journey, where the Bee Pathfinder becomes his trusted companion, ready to conquer the trails with grace and style.

Today, he decided to go for a ride in the morning, hoping to catch the best of the fall colors. He packed his backpack with some snacks and water, put on his helmet and gloves, and headed to the park. He was pleasantly surprised to find that there were only a few bikers present, and that he had the trail mostly to himself. He enjoyed the peaceful autumn scenery, relishing the quietness of the park and the vibrant hues of red, green, and gold that adorned the landscape. He felt a connection with his ebike, as if they were both happy to be back on the trail. He told us that "If the Bee Pathfinder model possessed the ability to speak, I believe she would have expressed her joy at returning to the trail."

He rode for about an hour, stopping occasionally to take some pictures or to snack on some nuts and dried fruits. He felt energized and relaxed, as if he had left all his worries behind. He was glad he had chosen BeeCool Bikes for his purchase, as we had delivered a bike that suited his needs and preferences perfectly. He was also impressed by our customer service and warranty policy, which gave him peace of mind in case anything went wrong with his bike. He was looking forward to riding again soon, maybe with some friends or family members who would also soon own a BeeCool eBike. He said that "BeeCool Bikes is more than just a company, it's a community of people who love biking and nature. I'm happy to be part of it."
We are really happy to see that our bee riders enjoy their fall rides so much with the ebikes offered by us! And this is the power that drives us to keep making better products and providing better service! Welcome to join the BeeCool Family!