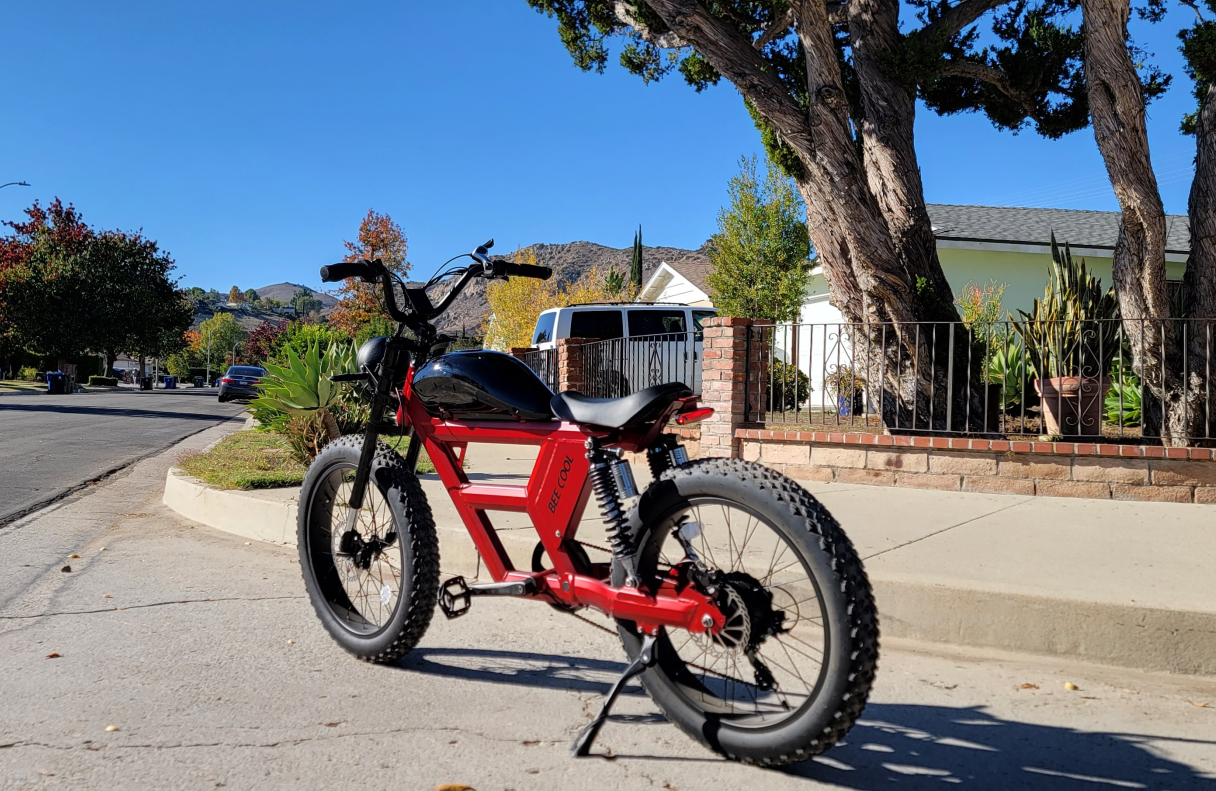 As for e-bike tires, there are many choices for you, from 1.95'' to 4'', as below shows.
But before you buy, you need to pay attention to some aspects affecting your ride after you get the bike.

We all know that a thinner tire is light, but it will also lose some advantages during a long-range ride. Now let's check the details of different tires, and we only talk about unfoldable e-bikes here. If you seek an e-bike that is light and easy to carry, maybe a foldable e-bike is also a good choice.

First, Tire Wall Strength
Compared to ordinary tires, the side walls of fat tires are covered with a layer of natural renewable rubber developed by nanotechnology, which makes fat tires stronger for side friction.

Second, Flat Resistance
When the tire bursts for various reasons, the fat tire e-bike can still travel for a certain distance without explosion, for which at least we can ride to a safer area or the nearest repair shop. However, the ordinary thin tire e-bike cannot normally run after the lack of air. Therefore, when a tire burst happens during riding, a fat tire can be safer.

Third, Motor Power Output
Since a regular tire is thin, its hub will be much smaller, so a hub motor with solid power or torque will be hard to be used on a regular tire bike. A fat tire e-bike will be better for you if you seek strong power.

Fourth, Terrain and Range
Fat tire e-bike is born for all terrains, and regular tire e-bike has fewer choices in road conditions. If you only use the bike for commuting in good road conditions, that will be all right for you, but if you also want to use the bike for traveling on different roads on weekends, then a fat tire will be much better for you. Regular tire e-bike has almost the same frame size as fat tire e-bike, but their frame strength will be weaker than fat tires. However, as for e-bikes, the battery is usually fixed on the lower tube or built into the down tube so that fat tire e-bikes can carry heavier batteries than regular tire e-bikes. A larger battery can bring a more extended range for a fat tire e-bike compared with a regular tire e-bike.

Fifth, Extensibility
As a fat tire e-bike has more muscular frame strength and terrain passing ability, you can easily add a trailer or sidecar to the fat tire e-bike to use your bike for more things you are interested. Regular tire e-bikes can also pull a trailer, but the trailer payload and the safety of pulling a trailer will be weaker than fat tire e-bikes.

Last, it's all up to you. If you want to go to more places for more possibilities, a fat tire will be a better choice. If you want an e-bike that is lighter and easy to carry, a foldable e-bike will also be a good choice. As for commuting, fat tire e-bikes and regular tire e-bikes are both excellent choices, but for safety, the fat tire e-bikes will be better for you.