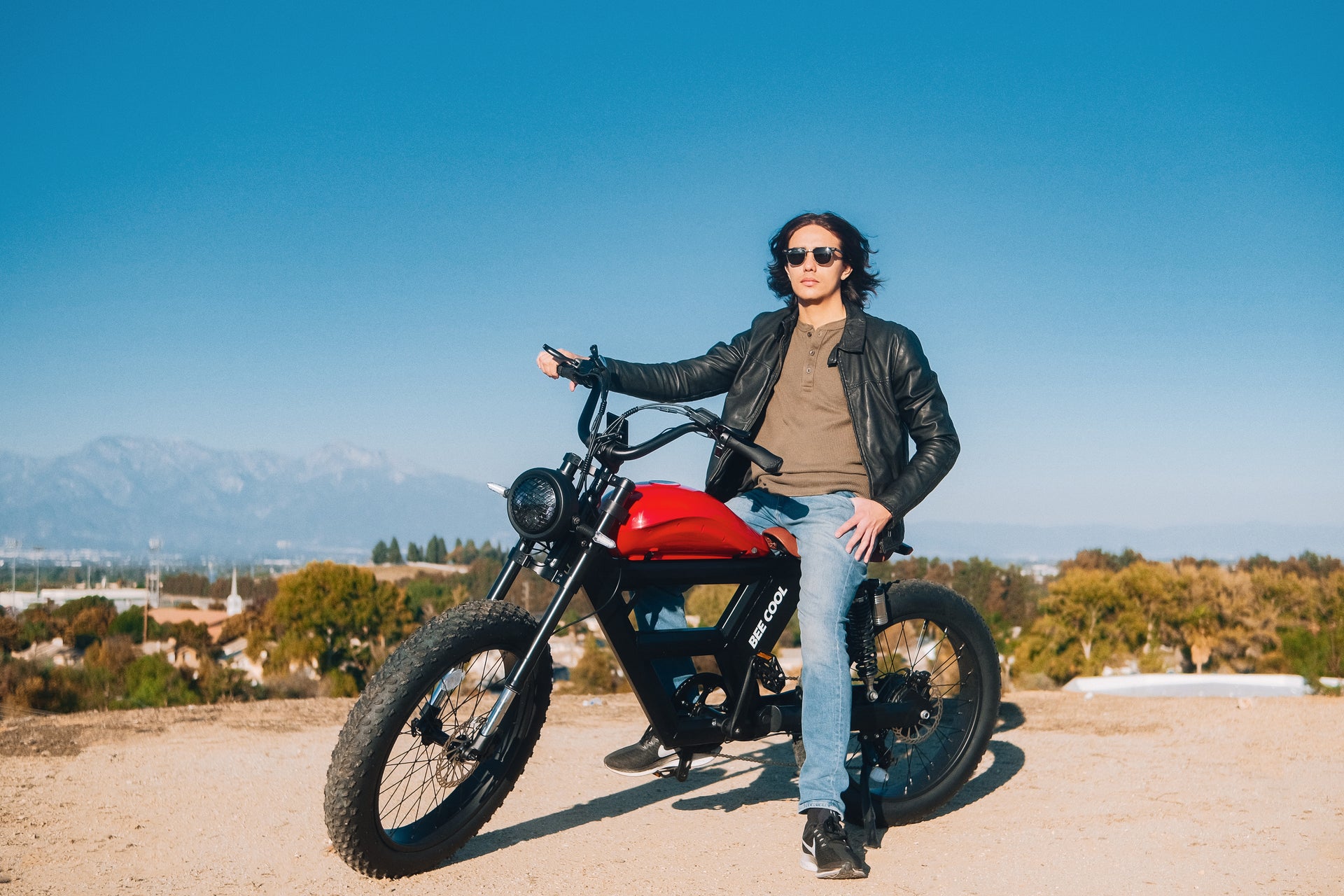 These days, there are so many electric bikes appearing in the market and each claims theirs to be the best! With so many e-bike brands, it can almost be overwhelming to choose your new electric bikes. Therefore, here we will give you some suggestions when you are going to get your next electric bike.
How can BeeCool get preference and support from our Bee Riders? Here are the top 5 reasons for that:
First, High Cost-Effectiveness
To make more people enjoy riding, we make our e-bikes with affordable price for most of the people but that doesn't mean we cut down the settings for our e-bikes. You can get an e-bike with 750W motor, 48V 21Ah battery, dual hydraulic brakes and full suspensions at a lowest price of $1,499 sometimes. With the same settings for other brands, you need even hundreds of dollars more. We hope more people can get an affordable e-bike with great price and design.
Second, Better Design
BeeCool always leads the trend of e-bike design. When others still stick to hard-tail e-bikes, BeeCool has made
soft-tail e-bikes
. When others use normal brakes, BeeCool has set hydraulic brakes with large rotors on all our models. When others put all effort on traditional e-bike frames, we have made a classic motor-e-bike, our Bee Challenger model. When others use normal spring fork, we have upgraded to hydraulic forks for
Bee Pathfinder Series
models and even more advanced air double rear shock for
Bee Challenger
. After BeeCool designed the built-in battery model, Bee Pathfinder Series, there are a lot of imitators releasing their built-in battery models in the market but they can't imitate the crator-free welding tech on their models. BeeCool will always lead the fashion for electric bikes.
Third, Creativeness
BeeCool always makes bold trials. We put
a four-bar linkage rear suspension
on Bee Adventurer/Explorer models to make e-bikes more comfortable and reliable than normal ones. If you do further research, you will find BeeCool is the first one to use this structure in the market and also provides the cheapest and best four-bar linkage structure as we have mature tech for that. We put large size front lights on Bee Rambler/Challenger even close to the light of a motorcycle to make the front light brighter. BeeCool is also the first one to make turning signal lights popular in the market. We put double shoulder front fork both on Bee Rambler and Challenger to make the front fork absorb more vibrates and shocks. We even equipped Bee Challenger with double air rear shock to better weaken the vibrates and conquer more terrains. You can hardly find a second manufacturer in the market who can offer double shoulder front fork and double air rear shock at the same time and the price of only $1,799 for that.
Fourth, Fast and Furious
BeeCool offers an e-bike with speed up to 32mph at present. The speed of all BeeCool models are set to be around 28mph which can be limited to 15mph according to each state's law but Bee Challenger has the highest one of 32mph. We offer you high speed choice to experience the excite of speed even up to 32mph. Thanks to the strong motors of 750W, peaking to 1,100W(torque to 80Nm, reserved) and 1000W, peaking to 1,300W(torque to 105Nm, reserved), with large batteries of 48V 21Ah and 48V 30Ah, BeeCool can give our Bee Riders these power beasts. No motors of BeeCool models are below 750W and no batteries of BeeCool Models are under 48V 20Ah. All we want is Bee Riders to enjoy each ride better.
Fifth, Better Service
BeeCool
takes surveys regularly
to know what our Bee Riders want, so we can improve our service continuously. We want all Bee Riders to have the best riding and service experience. BeeCool will make e-bikes that people most want to have. We always try to be close to our customers and keep doing better and better. We offer phone and email service for after sale issues, so whenever our Bee Riders have any issues, they can find us at the very first place. We also have mobile service to better help solve issues. Moreover, BeeCool will keep exploring more ways to help more Bee Riders.
Comparing different brands, you will find
BeeCool
offers you the best-quality e-bike at the best price you can take. You will also find BeeCool bikes the most realistic one for you. Each time, BeeCool releases new models, these new models will always be special and unique with no similar ones there, so you can always expect BeeCool to offer you the most innovative products. We will keep doing better on the direction of providing best electric bikes with the most realistic price and leading the fashion of electric bikes in the market.