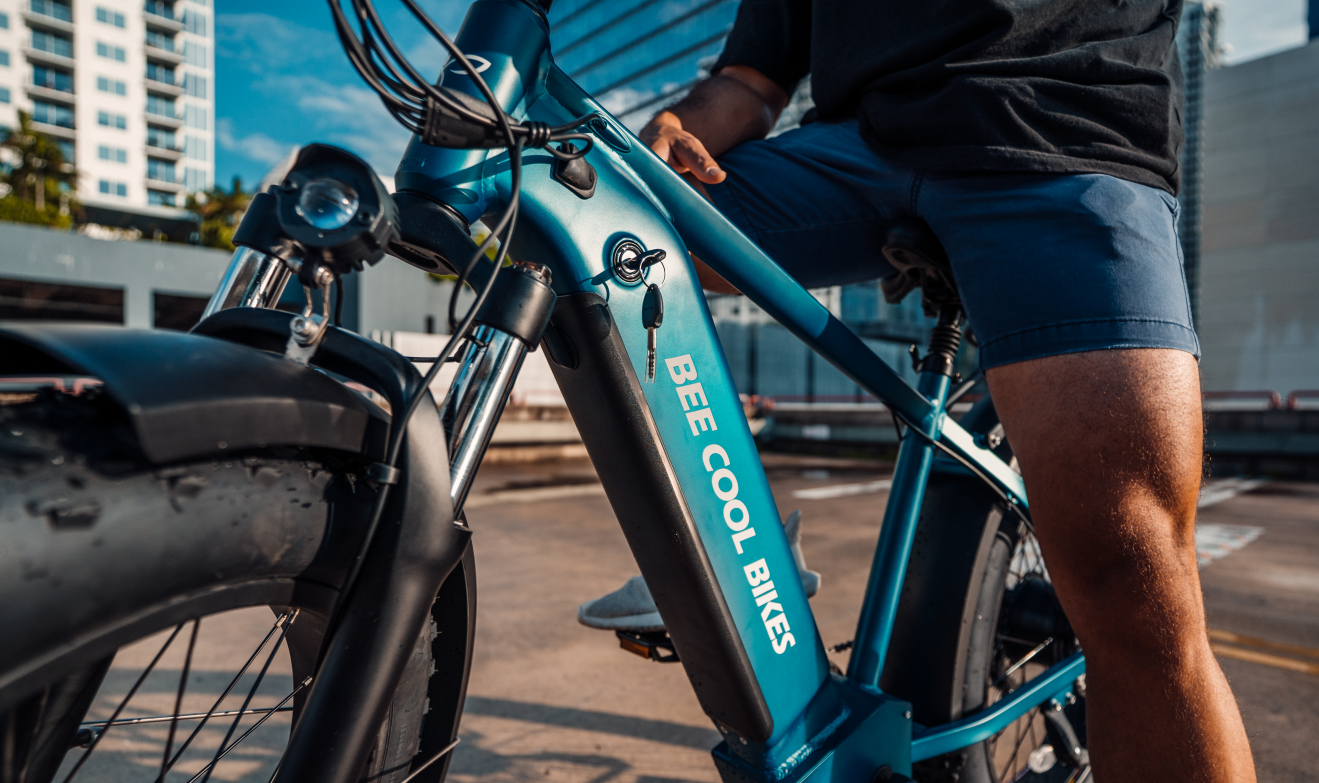 If you would like to put your electric bikes in storage until spring, here are a few tips to keep both your e-bike and battery safe.
Keep your e-bike battery in safe condition
Store e-bike batteries in warm, dry, and safe places when you're not going to use it. Doing so will protect the battery from bad weather, help it stay charged, and maintain its longevity.
The theoretical working temperature of BeeCool battery is -4℉ to 131℉. But we suggest you keep your e-bike works in the environment from 23℉ to 113℉.
In addition, please make sure to charge the battery in the environment from 32℉ to 113℉.
Using the battery in a low-temperature environment will shorten the total travel range of the e-bike (lower than 32℉, 80% of max range; lower than 14℉, 70% of max range).
Always using the battery in a high-temperature environment (over 95℉) may shorten the battery life. DO NOT use the battery in an environment over 140℉, which may cause safety issues.
For riders looking for an easy way to transport their battery, BeeCool offers a
battery storage bag
, designed to easily carry your battery.
Get your battery prepared for long-time storage
If you're not going to use your e-bike for more than two weeks, then keep the battery at around 75% charged and check on its condition every month to make sure it keeps that level. Keeping it fully charged in storage can cause range loss. A short time like days and weeks may not get your concern, but after a while, it'll start to accumulate.
Bring your e-bike indoors
We always suggest storing your e-bike in dry conditions over freezing temperatures. If it's possible, keep your e-bike indoors away from outside bad weather. If it's wet when you load it in, dry your e-bike with a clean, dry cloth and make sure it stored upright. If you have to keep your e-bike outside, then bring the battery indoors and keep the electric bike with a waterproof cover.
Never drain or drench your battery
Don't run out of your power frequently. This will not be good for your battery longevity. Before you ride out, get yourself a plan and have an estimated range in mind to avoid draining the battery. The better you take care of the battery, the longer you get it work for you!
You also should never immerse or submerge either your battery or your bike in water or other liquid. This can damage the electrical system or cause a risky situation. The e-bike's parts are all water-resistant, but you should still avoid large water holes, creeks, or very heavy rain. When you store it, please take similar precautions to avoid moisture.
After riding your e-bike on wet roads, look over your e-bike to make sure all parts are clear to avoid any potential risk.