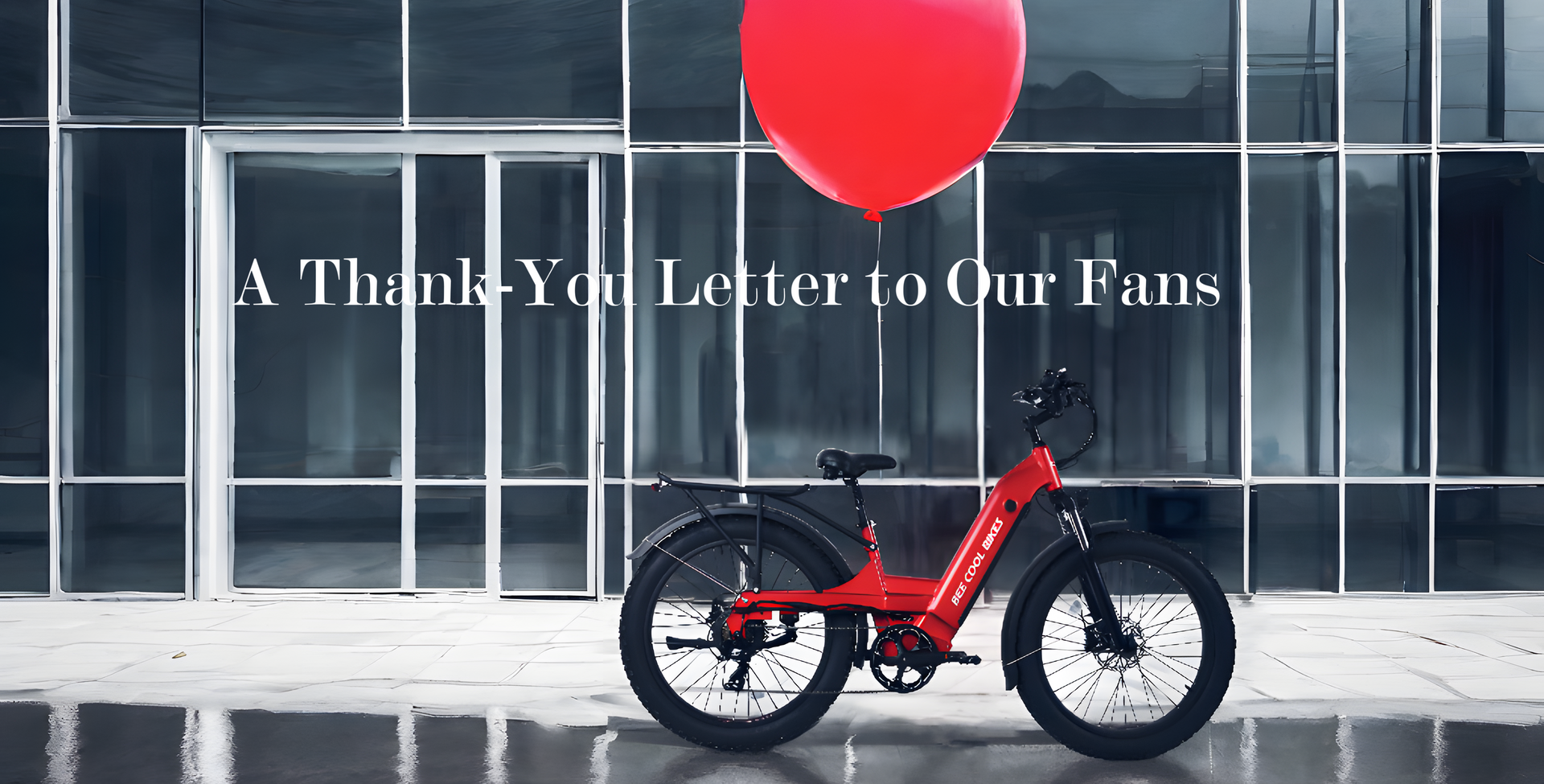 In the world of electric bicycles,
BeeCool Bikes
has consistently stood out with its innovation and quality. Recently, we launched a highly anticipated lucky box event to celebrate Halloween. This event was met with a warm reception from our fans, with all 100 limited-quantity BeeCool ebikes picked at random selling out quickly. We are really surprised by our fans' enthusiasm.
The rapid success of BeeCool Bikes' Halloween Lucky box event has been nothing short of astonishing. This event introduced 100 limited-quantity BeeCool ebikes picked at random, each combining great design and performance. These ebikes not only stirred excitement but also showcased BeeCool Bikes' commitment to continually improving product quality and meeting user needs.
The enthusiastic response from our fans demonstrates their love for us and their trust in us. This lucky box event was not just something to look forward to; it was also an opportunity for user engagement, allowing more people to learn about BeeCool Bikes' values and mission.
BeeCool Bikes extends heartfelt gratitude to all our fans who participated in the lucky box event. Your support is our driving force, enabling us to continuously enhance our products and services. Thank you for your loyalty and support, which allows us to jointly create a brighter future.
For those who were unable to successfully purchase an ebike for the lucky box event, there is no need to feel disheartened. BeeCool Bikes promises to continue providing more opportunities for you. Stay tuned to our social media and official channels, and you will be the first to learn about our latest updates, ensuring that you won't miss any more exciting events.
BeeCool Bikes has always strived for excellence and is committed to offering outstanding electric bicycles and services. The success of the Halloween lucky box event marks a milestone in our progress and serves as motivation for our ambitions and plans for the future. We will continue to improve product quality, develop new innovative technologies, and help more people enjoy the convenience and fun of electric bicycles.
If you missed the Halloween lucky box event, then don't miss our 
Black Friday promotions
 again. BeeCool Bikes now offer you many exciting discounts and deals for Black Friday sale, making it easier for you to own a top-notch electric bicycle. This is an opportunity not to be missed, adding convenience and joy to your life.
BeeCool Bikes appreciates your support over the years. We promise to continue providing you with excellent products and services to meet your needs. Thank you for your trust and support, and we look forward to sharing the joy and convenience of electric bicycles with you in the future.